The Change Foundation impact measurement strategy has been developed with our Coach Mentors and young people. We continuously strive to meet the needs of vulnerable young people and learn from their process of change to improve our programmes and knowledge.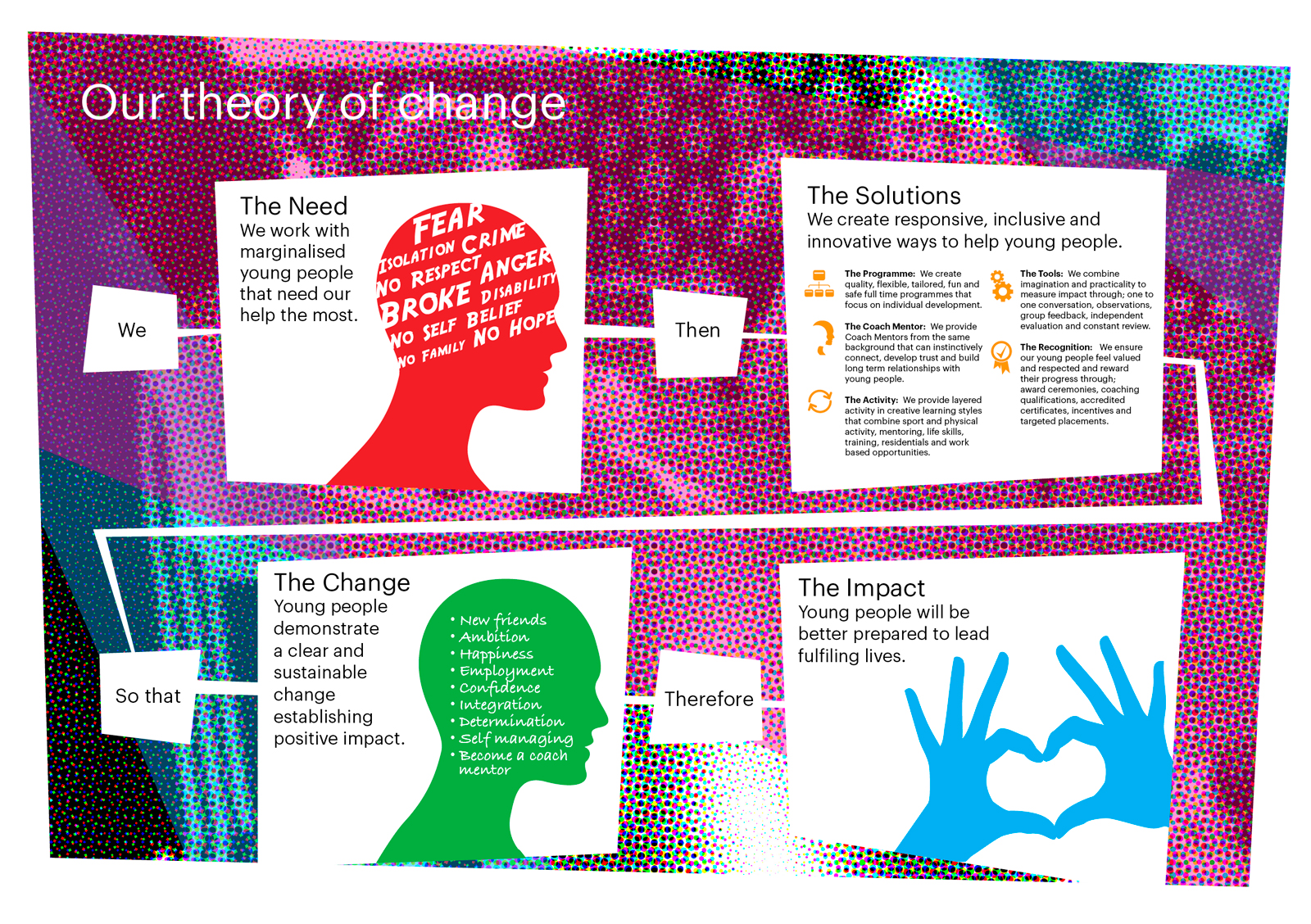 Our Impact Principles
Our Impact Methodology
We use a mixed methodology to measure the impact of our work:Basic information – we use an information management system to upload an individual profile for each young person we work with, capturing basic demographics.
Self-reflection – we use creative journey tracking tools designed by our Coach Mentors and young people to measure the progress of our young people while on a programme.
Coach observations – we use coach observation checklists that are used at the beginning and at the end of a programme to provide a baseline measurement against an end of programme assessment of each young person.
External perspective – we seek to gain external feedback for each of our programmes, this can be through independent evaluation, stakeholder evaluation and/or family, employer, teacher and friends feedback.
Alumni offer – each graduate of The Change Foundation programmes is invited to become part of our alumni programme where they can continue to gain support and opportunities and enable us to track their progress beyond their programme engagement.
Young Ambassadors – we recruit a group of young people that give back to the charity by adding their skills and experience to find new and innovative ways to create change through sport. Young Ambassadors take on individual roles that inform the charity's strategy and programmes for the benefit of young people.