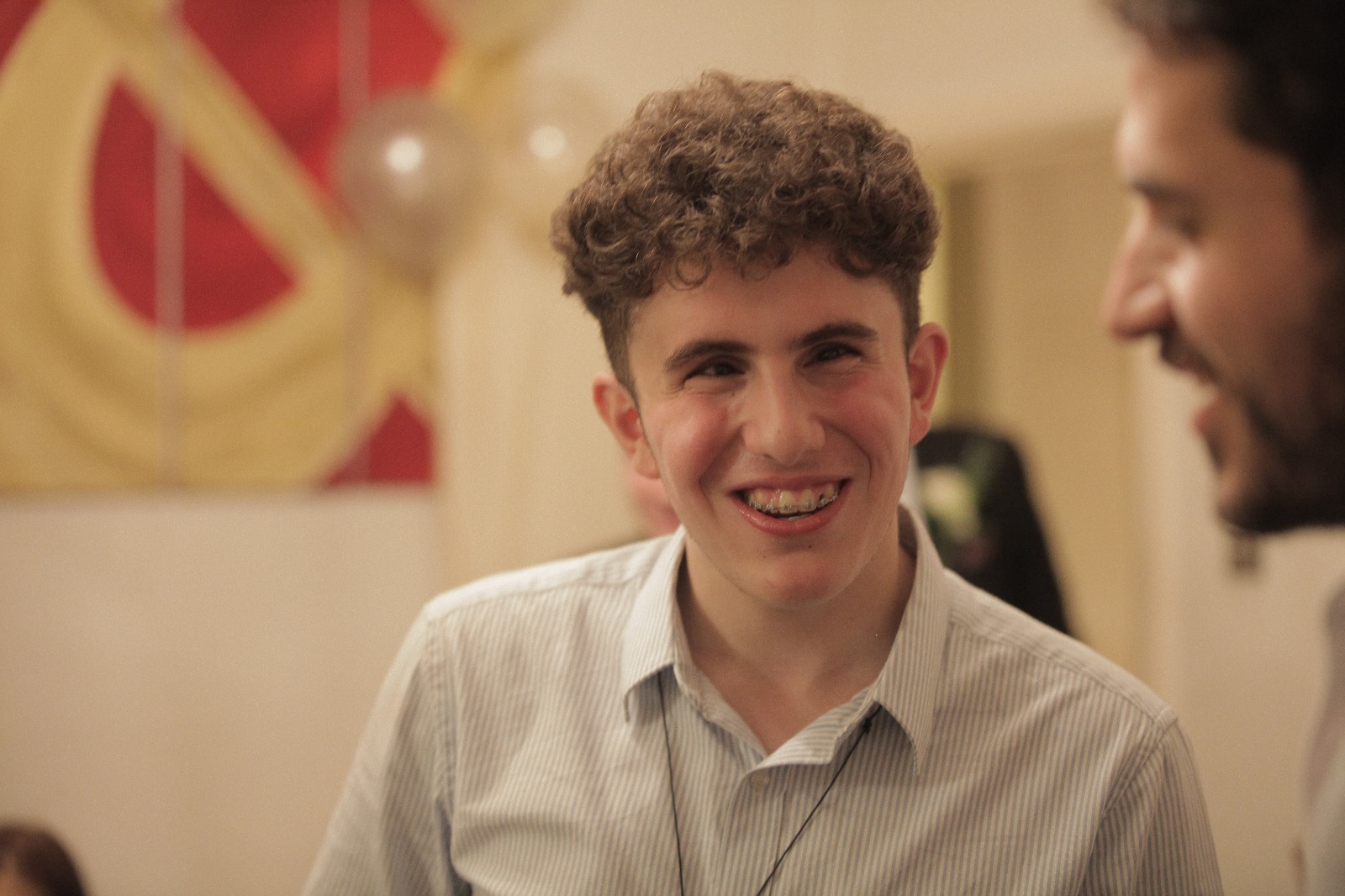 As we enter 2023, The Change Foundation is very excited to announce that Theo Sergiou is our charity's newly elected President.
When cricket legend Phil Tufnell stepped down from the role as our charity president after an incredible innings, we knew that we needed someone special to take his place. Given that young people are at the heart of our work, it seemed fitting that a young person from our programmes should fly the flag for us going forward.
100% OF OUR COACH MENTORS HAVE LIVED EXPERIENCEs with THE ISSUES WE ARE TACKLING.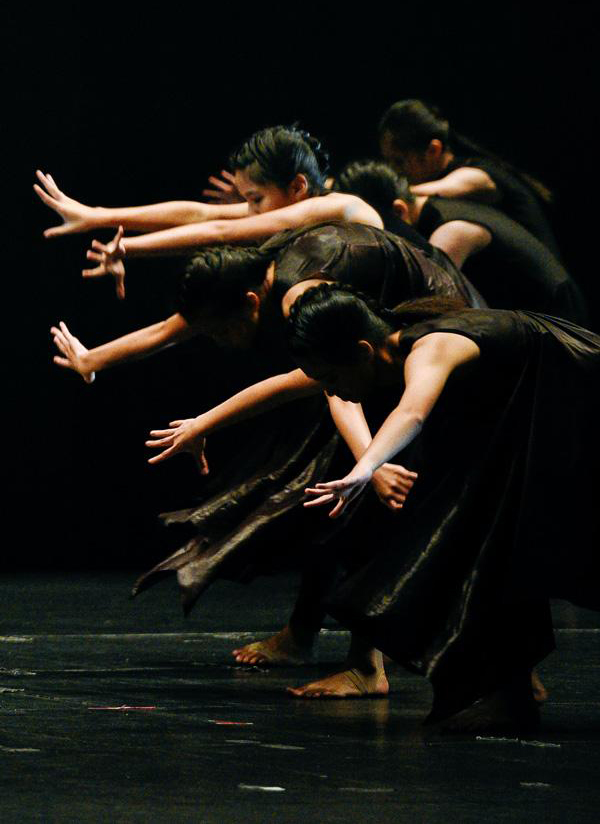 2023 Young Ambassadors Coming Soon...
The Young Ambassadors Group is a representative group aged 18–25 from across The Change Foundation programmes.
Young Ambassadors give back to the charity by adding their skills, experiences and opinions to find new and innovative ways to create change through sport. They contribute to updating the charity's strategy and programmes for the benefit of future young people. 
Our team has expertise in coaching, corporate businesses, design, administration and journalism.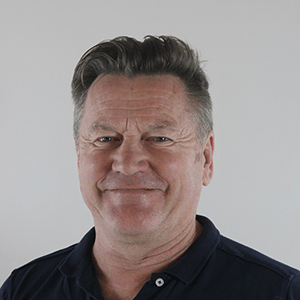 Andy is one of the co-founders of the charity, after running our first housing estates programme in 1981, following the Brixton Riots.
He has set up and run development programmes in thirty-one of the thirty-nine countries we have operated in and is still coaching cricket and rugby.
Andy is passionate about creating opportunities for young people to lead happy and fulfilling lives, irrespective of the circumstances they face growing up.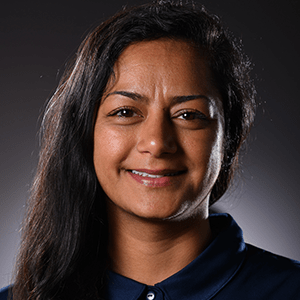 Navjeet joined The Change Foundation in 2010 as a volunteer after being inspired by the charities incredible coaches. Since joining The Change Foundation, Navjeet has evolved the charities brand, transformed the charities impact measurement approach and is a multi-award-winning creative in designing sport for social change programmes. Navjeet is a netball and cricket coach and a graduate of the Women in Sport Leadership Academy (2016). She is passionate about engaging marginalised girls and young women through the power of sport, helping them discover their fearless bravery to become women of the future.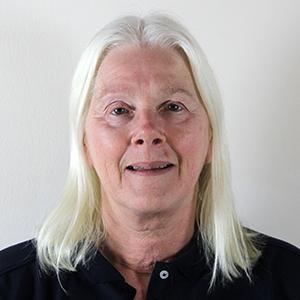 Carol joined the charity after playing cricket with pioneering staff member Jenny Wostrack, who asked her to become a trustee in 1991. She was treasurer for many years and also worked hard to build up the events business at the Centre on a voluntary basis. She was then appointed corporate service director in 2014.
Carol's specialism is human resources. She is a Fellow of the CIPD and has worked in the public, banking and voluntary sectors. She was also a member of the board of the London Probation Trust.
Carol is passionate about giving young people a chance to reach their full potential.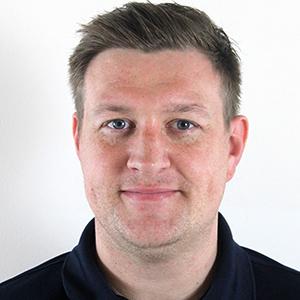 Alex became known to the charity as a participant at the Inner-City World Cup in 2006, joined our apprenticeship in 2007, and started work full-time in 2009 as a Development Coach. Over the years he has designed, developed, and delivered across all Change Foundation programmes, working in over twenty countries. He has also trained more than 2,000 coaches, trainers and managers in using sport for social change. He now leads the business development side of the charity, engaging new and existing partnerships alike. He also creates bespoke, fun, and unique events and challenges to enhance charity income, networks and opportunities for The Change Foundation's participants. Alex is passionate about creating long-lasting, positive change.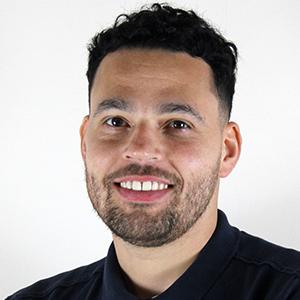 Ross joined the charity full time in December 2016 after mentoring young people from Hammersmith and Fulham on the charity's multi-award winning Street Elite programme. Ross is a highly qualified youth worker with 14 years of experience working with young people across London. This is something he is extremely passionate about, as it is vital that all young people have access to good opportunities and support during a crucial time in their development as young people, regardless of their socioeconomic status or background.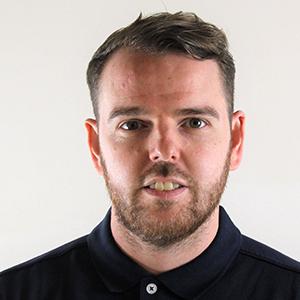 James joined the charity as a young person on one of our cricket programmes, back in 2004. His specialisms include: reinforcing our young people's journeys and helping them with positive pathways, teaching them a strong mindset for their future, and giving them a voice to be heard in all aspects of their life. He is passionate about working with the young people of today.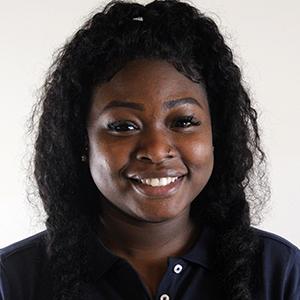 Shedaine was introduced to The Change Foundation through her Pupil Referral Unit when she was 15. She then went on the join our Rugby 4 Change programme.
Her specialism is connecting with young people, long term mentoring and finding exciting new opportunities for these young people.
Shedaine is passionate about giving back with all the knowledge and experience The Change Foundation taught her from a young age.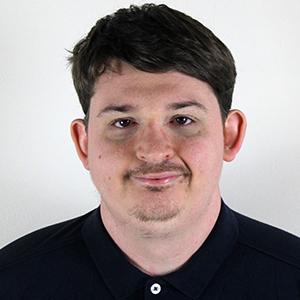 Daniel joined the charity when he was 16, taking part in our disability programme, Hit The Top. Daniel went on to join our apprenticeship programme and then became a full-time member of staff as the charity's Impact and Insight officer. He specialises in working with those with learning disabilities and those with ASD. He also specialises in impact measurement and creation.
Daniel is passionate about working with young people with ASD, like himself, and helping them to fulfil their potential. Alongside this, he is passionate about Esports and the power that gaming has to teach life lessons.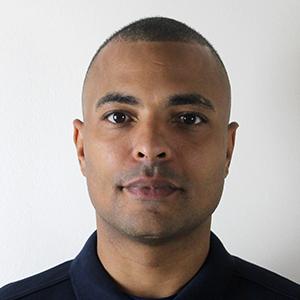 Dean came to work for The Change Foundation after hearing of a job opening through an old colleague, who had been working with The Change Foundation for several years.
Dean has a youthwork background and is also a qualified football coach. He has experience of playing at a high level for teams such as Dulwich Hamlet, Spurs and West Ham at youth level.
His passion is sports and he enjoys playing and teaching through sports as it played a massive role in his own personal development. Dean believes it is a great tool that can benefit others as it did for him.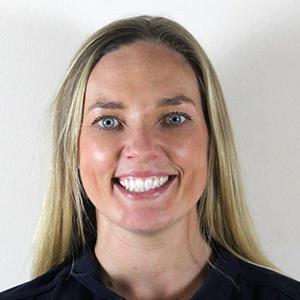 Elle joined the charity at the end of 2019, with the overwhelming desire to create change through the power of sport. Her specialisms within sport are netball, rugby, athletics, and adapted sport.
She is passionate about discovering, engaging, educating, and delivering with other like-minded individuals in the sport for development world. Her passion motivates her to help others grow, and become the best version of themselves.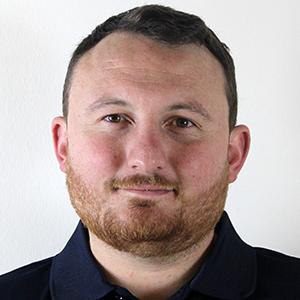 Dan joined the charity in 2016, as a participant on our apprenticeship course. After thoroughly enjoying this course, he then went on to become a full-time coach mentor for The Change Foundation.
Over the years he has worked on several programmes such as: Street Elite, Refugee Cricket Project, Rugby 4 Change and VI Rugby. Dan is not the type to shy away from any challenges and enjoys trying out new sports.
Dan is passionate about helping people better themselves in life, he often goes above and beyond to support those who need it.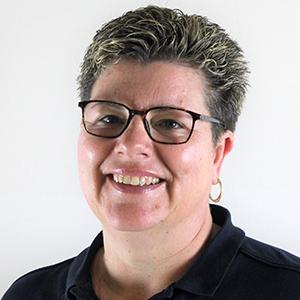 Rae started as the charity's administrator in February 2019 as a temp and became permanent from the spring 2019. She took a degree in education as she is enthusiastic about children being educated, and is a firm believer in people making the most of their life. She is passionate about, and enjoys seeing, our young people make substantial changes to their lives.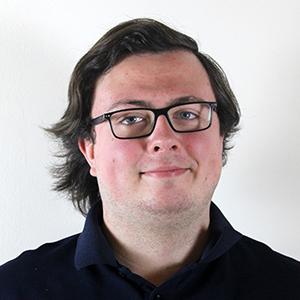 Caine joined the charity in early 2022, starting on the governments 'kickstart' scheme, since then he has become a full time member of staff. Caine works in HQ working the phones and emails, but also helping out with a mix of other things and working with a mix of staff.
Caine has a passion and knowledge of all things creative and technical so has been helping with things spanning from the in house blog, podcast, photo taking and general IT help.
Not only does the things he does he enjoys, but also enjoys what the charity stands for and the people they work with.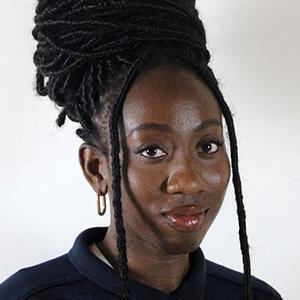 Andy is one of the co-founders of the charity, after running our first housing estates programme in 1981, following the Brixton Riots.
He has set up and run development programmes in thirty-one of the thirty-nine countries we have operated in and is still coaching cricket and rugby.
Andy is passionate about creating opportunities for young people to lead happy and fulfilling lives, irrespective of the circumstances they face growing up.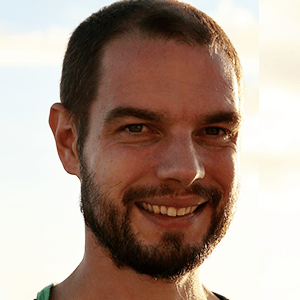 Simon joined The Change Foundation in 2010 as a volunteer with the Refugee Cricket Project, shortly after deciding to leave the world of investment banking. He worked as a development coach and programme manager across almost every programme before moving to South America in 2015. Now living back in Europe, he consults for the charity in the areas of fundraising, impact, and communications, but is always keen to turn his hand to whatever is needed. He is passionate about listening to as many people as possible, and learning how to lead a good life, setting a good example for others.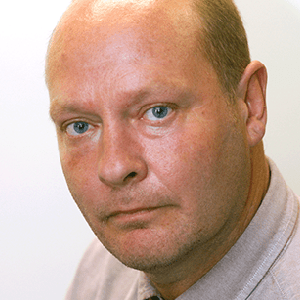 Nick Ames is a journalist who has worked in news, sport and features for more than 40 years for national media in the UK and global business publications, along with speaking, moderating and hosting panel
discussions in the USA, Singapore, Spain, the UAE and South Africa. He has experience of working alongside the Change Foundation, and its forerunners, including reporting on blind cricket in India and Barbados, programmes in Israel and the Palestinian Territories, as well as projects in the UK.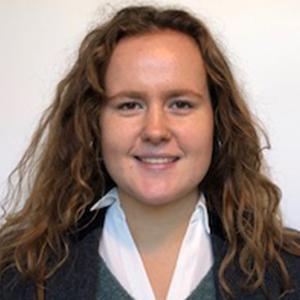 Lara joined the charity in 2018, assisting the CEO, Andy Sellins, in fundraising, grant writing, proposals and proofreading work. More recently, Lara has stepped into an Events and Challenges Assistant role supporting in all areas. Lara is a qualified sports leader and keen sportswoman, especially enjoying playing rugby, netball, and cricket. She believes strongly in the charity's key belief in the ability to use sport to create lasting social change and loves seeing how fundraising efforts have such positive impacts on our young people.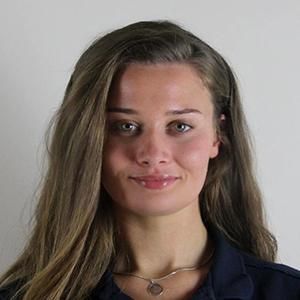 Anna joined our team in 2021 having graduated from Sussex University with a Masters in International Journalism. During this time Anna covered stories surrounding racism, homophobia and sexism within the sports industry. Anna is passionate about using her skillset to support our charity and the young people our programmes. In her spare time you can usually find Anna on a walk along the Brighton seafront or enjoying a sports event with her friends.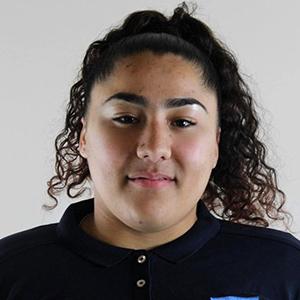 I joined The Change Foundation through the Street Elite programme in 2022. After I graduated from the programme I had the opportunity to go to Salou to receive training as a Coach Mentor which was really fun and was a amazing opportunity that I am proud to say that I was apart of. In 2023 I was offered a job as an Assistant Coach Mentor with The Change Foundation where I now deliver Street Elite sessions to cohorts that I was apart of last year. My role involves mentoring young people throughout the week supporting them with education and employment for the future, implementing that I am there for them when most needed. I absolutely love the team that I work with as I feel so included and welcomed with everyone that I have met, there is always such a positive attitude when speaking with my colleagues which transpires to me making me want to do even better. I am extremely passionate about being able to make a change with young people so they can have hopes and dreams, being apart of The Change Foundation is a great way to succeed.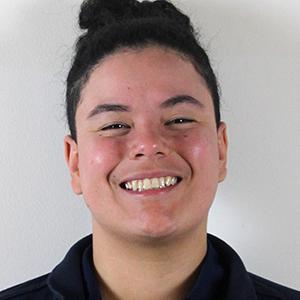 Yvette Santana is an Afro-Latin female born and raised in the South Bronx NYC. She developed her passion for sport around the age of eleven and has never looked back.

Yvette began her career at the age of 18 when she used sport as a tool to help mentor, guide, and coach young people in her community. Her passion for helping people  aligned with her passion for poetry which then led to the development of the I AM NOT CRAZY MOVEMENT, which aims to raise awareness of mental health in United States communities.
Every skill Yvette has developed throughout her life and early career allows her to excel in her current role as a Senior Coach Mentor at The Change Foundation.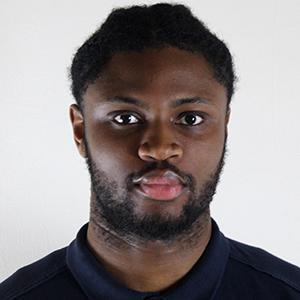 I joined TCF when I was scouted by my Coach Mentor Ross in Peckham in summer 2017. My role includes scouting youths in the community, assisting them on their career paths and helping them be productive day to day.
What I love about my role is the joy I get when I see people develop. Especially the ones that thought they couldn't.
I'm very passionate about continuously helping more and more people, whether it's young people or adults. Just seeing people progress onto bigger and better things brings me joy.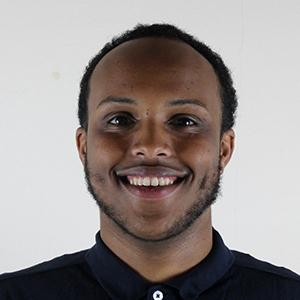 I was previously on the Street Elite programme. When I graduated Ross gave me the opportunity to join The Change Foundation as an Assistant Coach Mentor. My role is to support the head coach in various aspects of coaching, including strategy development, game planning, player development, and overall player management.  I am passionate about achieving a positive impact on the wider community within my role. As an assistant coach I am also passionate about helping the young men and boys that I support achieve their full potential, both on and off the pitch. I love seeing the progress they make over time, and the impact that we as coaches can have on their lives.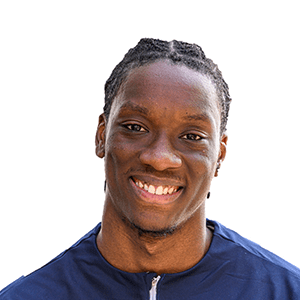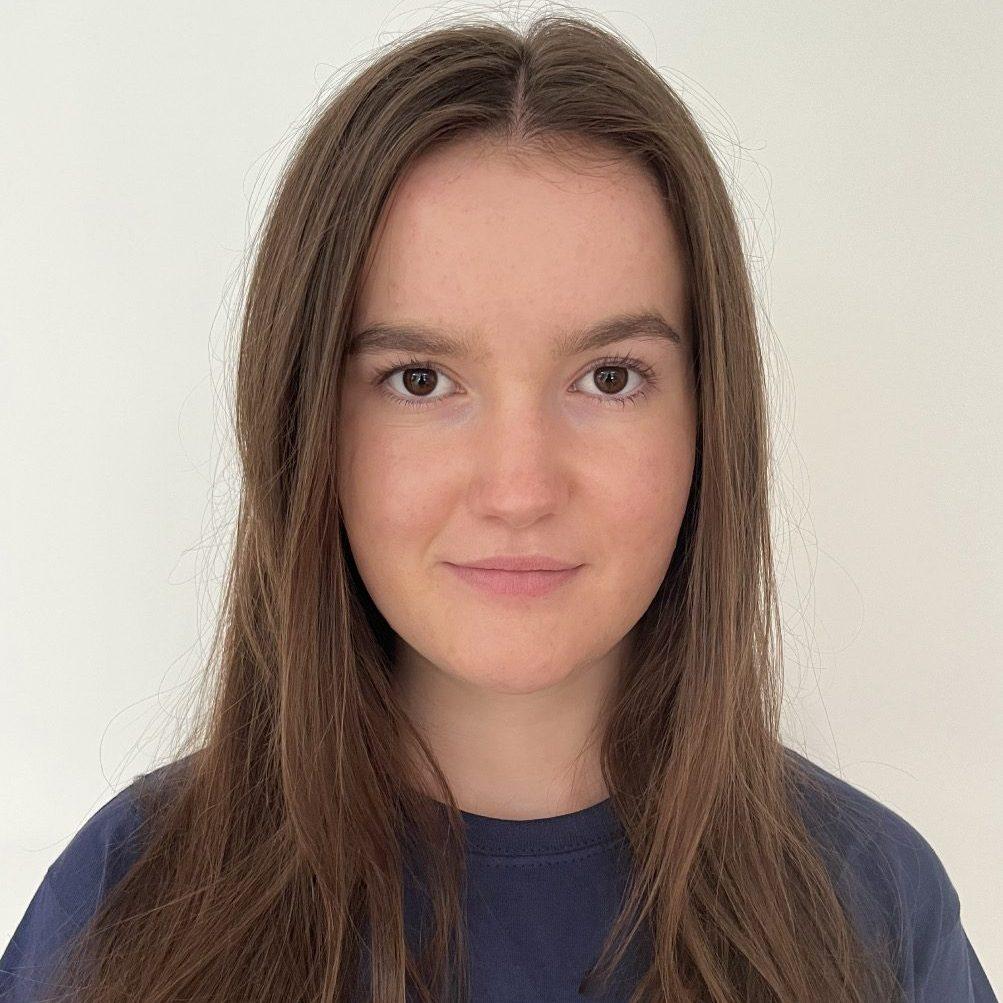 Erin is a keen environmentalist and led the development of The Change Foundation's first Green Action Plan in partnership with our Young Ambassadors, which has helped us understand the environmental impact of our work and move towards being carbon neutral.
Erin plays netball, hockey and cricket and she is planning to study veterinary medicine at university, with a particular interest in marine mammal conservation.
She has taken part in a number of charity fund raising challenges, including a '40 bridge kayak' in Venice and she regularly helps out at our Ukrainian Refugee Sports Camps.
Erin believes that competition provides a great insight into your teammates' characters and their ability to deal with pressure and into your own ability to balance ones owns strengths with the needs of the team.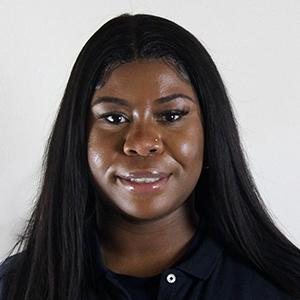 I joined The Change Foundation back in 2019 as a young mother attending Street Elite. In October 2021 I also joined the Generation STORM programme and that's when I became a Youth Worker and Coach Mentor. Since then I've always been committed to the charity by attended events, outings and team away days.

What I love about the role is that I get to meet new faces and also help other people that want to get ack on their feet and build confidence as I was in their position not long ago.
I am passionate about achieving success in this role and believe that you gain confidence, structure and how to become the better version of yourself with this line of work.
Our dedicated Board of Trustees oversee the audit and governance of our charity. 
To contact our Trustees please get in touch with Andy Sellins.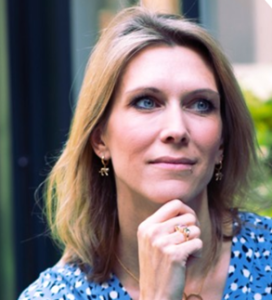 Rebecca (Becks) Martin has over 14 years' experience in the brand, marketing and partnerships industry having worked for both fast-paced agencies, such as Fuse Sport and Entertainment and Pitch Marketing Group, as well as for blue-chip brands, such as Barclays and O2. Becks has been implementing marketing strategies across sport, entertainment and gaming during her career and is looking forward to working with The Change Foundation team on driving a new marketing strategy for 2023. Becks is also on the Board of the European Sponsorship Association and a judge for both the UK Sponsorship Awards and ESA Awards.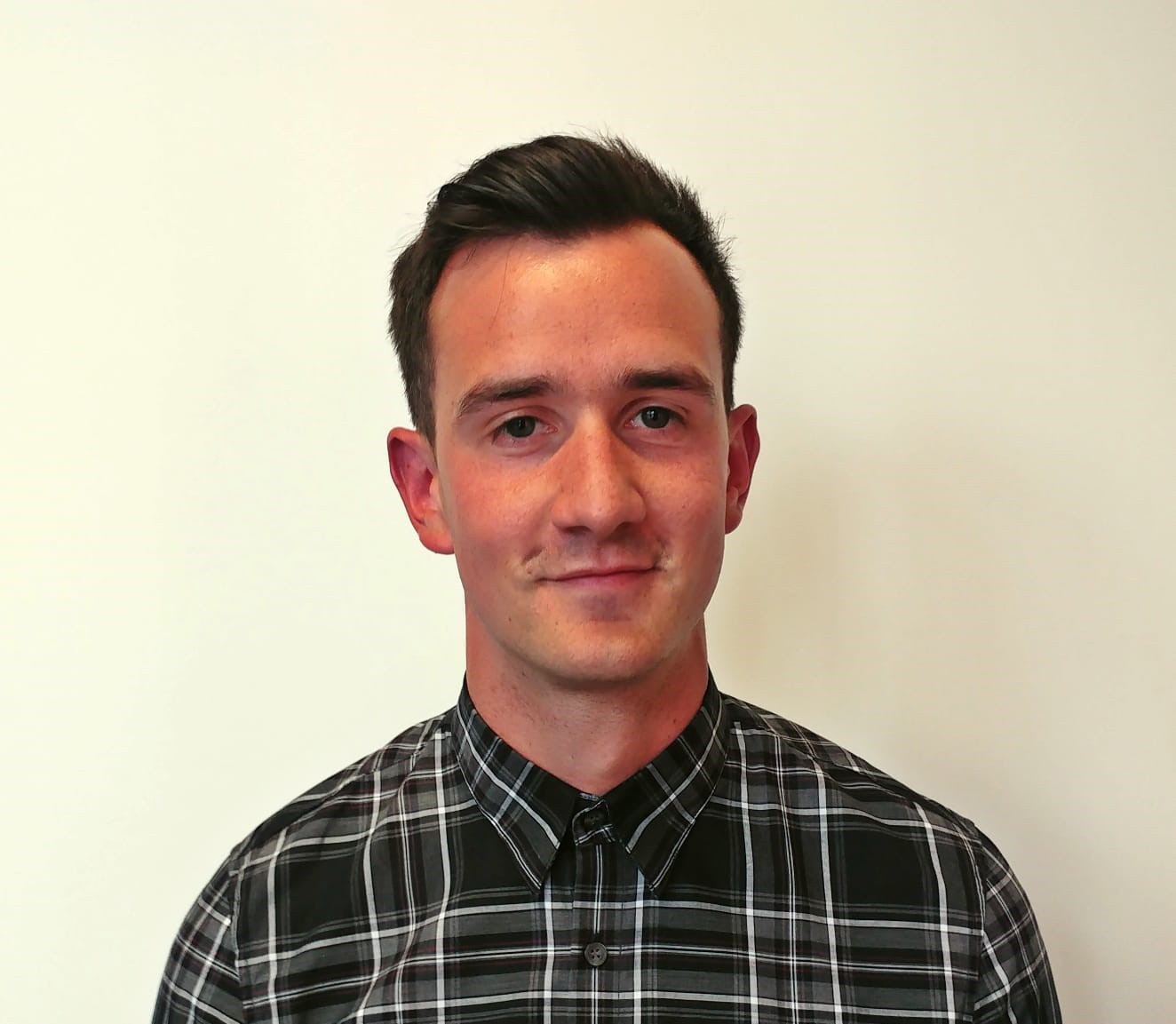 Luke is Managing Director of Oaks Consultancy, a leading global agency in the sport for development sector. A specialist in strategy, income generation and sustainability, he has supported organisations such as Sport England, Laureus Sport for Good, International Table Tennis Federation Foundation, Special Olympics International, UEFA and World Rugby to harness the power of sport to change lives around the world.
Sport is Luke's professional and personal passion, and can regularly be found clinging onto his (long-since-faded) footballing dreams on five-a-side pitches around the country.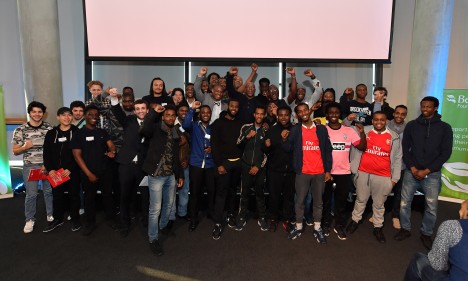 IN our RECENT survey the change foundation TEAM agreed THAT THE CHARITY IS PROACTIVE AND SUPPORTIVE OF THEIR WELLBEING.
Meet Our Ambassadors For Change
Our dedicated Ambassadors support our charity by growing our employment and fundraising networks. 
To contact our Ambassadors please get in touch with Alex Bassan.
OUR AMBASSADORS HAVE TRANSFORMED OUR FUNDRAISING ACTIVITIES AND OUR EMPLOYMENT NETWORKS.
"So inspired by the work of The Change Foundation's Street Elite programme, it proves the power of great youth work."
"Rugby, like most professional sports, teaches many life skills but the thing I love the most is the camaraderie not only between team mates but with the opposition as well. My young leaders will bring people together and work together towards a common goal."
"Cricket is a powerful sport, it changed my life. I was given the tools and support to succeed and I want to share this with young people who have nothing. I have a simple approach and I want these young people to see that simple can help you achieve great things."
"The power of dance in transforming the lives of young people cannot be overstated, achieved regardless of language or social background. I wholeheartedly encourage efforts to get young people dancing."