Our President
Phil 'Tuffers' Tufnell
Life changing work…
"Each year I am inspired by the commitment of the ever evolving Change Foundation team. They are daring in their ability to challenge themselves to reach the hardest to reach, they thrive on innovation driven by our young people and most of all they show excitement in everything they do, bringing with them limitless opportunities. Whether you are a funder, partner, friend or young person, The Change Foundation have the wealth of experience to help you tackle social issues and break down barriers. I'm excited about what new innovations the charity will create next and immensely proud of the charities life changing work, thank you for continuing to support us."
Our Young Ambassadors
The Young Ambassadors Group is a representative group aged 18 – 25 from across The Change Foundation programmes. Young Ambassadors give back to the charity by adding their skills and experience to find new and innovative ways to create change through sport. They inform the charity's strategy and programmes for the benefit of young people.
We are currently recruiting.
Our celebrity supporters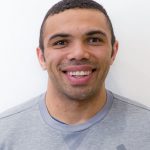 Bryan Habana
South African Rugby Union Player
"Rugby, like most professional sports, teaches many life skills but the thing I love the most is the camaraderie not only between team mates but with the opposition as well. My young leaders will bring people together and work together towards a common goal."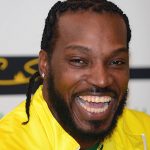 Chris Gayle
West Indies International Cricketer
"Cricket is a powerful sport, it changed my life. I was given the tools and support to succeed and I want to share this with young people who have nothing. I have a simple approach and I want these young people to see that simple can help you achieve great things."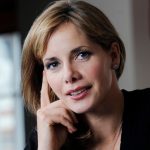 Darcey Bussell CBE
Former Royal Ballet Principal Dancer
"The power of dance in transforming the lives of young people cannot be overstated, achieved regardless of language or social background. I wholeheartedly encourage efforts to get young people dancing."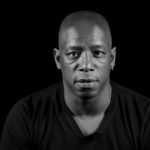 Ian Wright
Former England and Arsenal Footballer
"So inspired by the work of The Change Foundation's Street Elite programme, it proves the power of great youth work."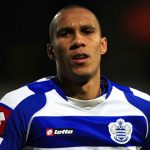 Fitz Hall
Former Premier League Footballer
"These programmes are a great opportunity for young people, a second chance to make a success of their lives."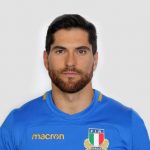 Ian McKinley
Italian Rugby Union Player and Visually Impaired Rugby Ambassador
"I lost the sight in my left eye during a game of rugby. For me aged 20, it was hard to deal with but not as hard as some of the sociaI issues young people face today. I believe strongly in the values within the game of rugby and I know the Change Foundation has been built around those same qualities. I look forward to being part of this positive movement."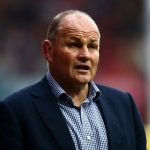 Andy Robinson OBE
Former England Rugby Union Player and World Cup Winning Coach – Visually Impaired Rugby Founding Ambassador
"Being involved with the Change Foundation has been a very enjoyable experience. I have been Inspired by the dedication of the staff and the attitude from everyone to try new activities in order to change their lives. I am full of respect for the time and energy put in by The Change Foundation team to break down barriers, challenge negative beliefs to create opportunities for people to succeed."