We are currently in the process of electing a young person from one of our programmes to be the new President of our charity.
We want to ensure the voices and opinions of young people are projected across our programmes and into society.
A young person elected a President will act as a representative not only for young people on our programmes but for the younger generation as a whole.
100% OF OUR COACH MENTORS HAVE LIVED EXPERIENCEs with THE ISSUES WE ARE TACKLING.
Meet Our Young Ambassadors​
The Young Ambassadors Group is a representative group aged 18–25 from across The Change Foundation programmes.
Young Ambassadors give back to the charity by adding their skills, experiences and opinions to find new and innovative ways to create change through sport. They contribute to updating the charity's strategy and programmes for the benefit of future young people.
To contact our Young Ambassadors please get in touch with Shedaine Henry.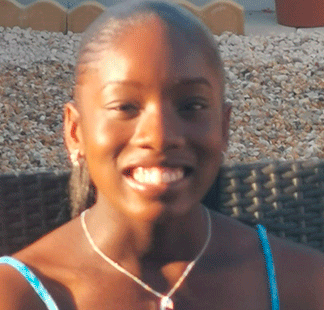 Lauryn joined Girls Win in 2019 to gain confidence when speaking with others, meet new people and access new opportunities. Since joining the programme she has passed her Childcare qualification, completed a work placement, joined London Futures, started a Health and Social care course and is currently searching for part time work. Her future ambitions are to work full-time in childcare whilst also using her talents in hair and beauty and her creative skills including jewelry making and embroidery.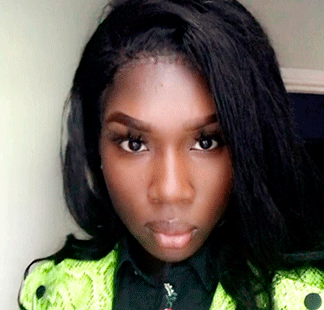 Kaydena graduated from Generation Storm in 2019 and found the programme to be beneficial to her mental health as well as opening her mind to the variety of opportunities for her future. She also took part in a Netball 4 Change fundraising tournament with Mercedes-Benz, our International Women's Day event 2020 and was part of a youth panel with the BBC. After graduating Kaydena became a mum to two beautiful twins. Whilst pregnant she completed her Childcare Level 3 course, was running a catering business and being a Young Ambassador. She is passionate about working with young people on The Change Foundation programmes and has aspirations to host her own TV show discussing mental health, psychology and criminology (which she is going to study at university in 2021)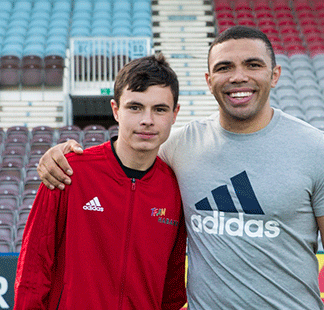 George graduated from Team Habana in 2018 and was already qualified as a cricket and rugby coach. He has since achieved his football coaching qualification, gained paid coaching work and started a degree in Sports Coaching in autumn 2020 at St Mary's University, Twickenham. George's future ambitions are to become a professional coach and work with international teams in rugby and cricket. He is also passionate about providing more opportunities for young people at The Change Foundation to engage in physical activity and experience personal growth as he did during Team Habana.
Our team has expertise in coaching, corporate businesses, design, administration and journalism.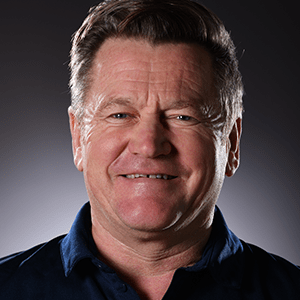 Andy is one of the co-founders of the charity, after running our first housing estates programme in 1981, following the Brixton Riots.
He has set up and run development programmes in thirty-one of the thirty-nine countries we have operated in and is still coaching cricket and rugby.
Andy is passionate about creating opportunities for young people to lead happy and fulfilling lives, irrespective of the circumstances they face growing up.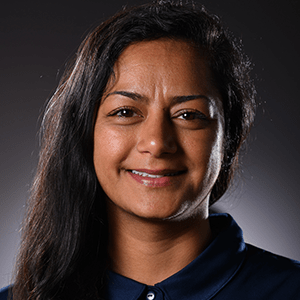 Navjeet joined The Change Foundation in 2010 as a volunteer after being inspired by the charities incredible coaches. Since joining The Change Foundation, Navjeet has evolved the charities brand, transformed the charities impact measurement approach and is a multi-award-winning creative in designing sport for social change programmes. Navjeet is a netball and cricket coach and a graduate of the Women in Sport Leadership Academy (2016). She is passionate about engaging marginalised girls and young women through the power of sport, helping them discover their fearless bravery to become women of the future.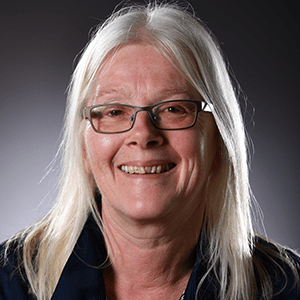 Carol joined the charity after playing cricket with pioneering staff member Jenny Wostrack, who asked her to become a trustee in 1991. She was treasurer for many years and also worked hard to build up the events business at the Centre on a voluntary basis. She was then appointed corporate service director in 2014.
Carol's specialism is human resources. She is a Fellow of the CIPD and has worked in the public, banking and voluntary sectors. She was also a member of the board of the London Probation Trust.
Carol is passionate about giving young people a chance to reach their full potential.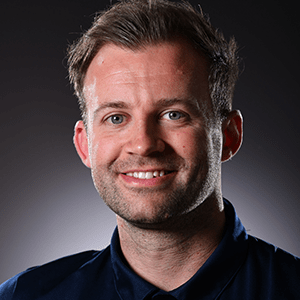 Henry joined the charity 8 years ago after formally working in the healthcare sector. During these 8 years he has worked in all areas of the charity and across all programmes. His current role as head of programmes means he gets to work very closely with our inspirational delivery team which really is a true privilege.
As a qualified exercise rehabilitation specialist with years of experience working in mental health, sport and youthwork, Henry is able to understand the relationship between positive mental health, employment and the role sport can play as a wonderful vehicle to enable.
Henry is passionate about providing quality opportunities for young people to become happy, confident and contributing members of society.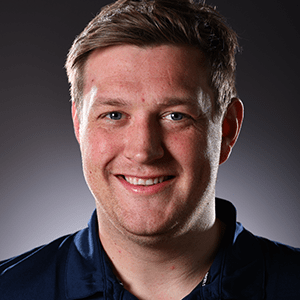 Alex became known to the charity as a participant at the Inner-City World Cup in 2006, joined our apprenticeship in 2007, and started work full-time in 2009 as a Development Coach. Over the years he has designed, developed, and delivered across all Change Foundation programmes, working in over twenty countries. He has also trained more than 2,000 coaches, trainers and managers in using sport for social change. He now leads the business development side of the charity, engaging new and existing partnerships alike. He also creates bespoke, fun, and unique events and challenges to enhance charity income, networks and opportunities for The Change Foundation's participants. Alex is passionate about creating long-lasting, positive change.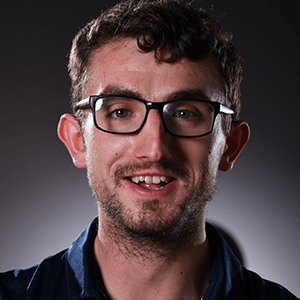 Ryan is a graduate of our disability programmes and has been involved with the charity since he was 11 years old. He took part in our disability cricket programme as a youngster, which led to him being part of the England Visually Impaired Cricket Team. More recently he was also selected for the British & Irish Lions Visually Impaired Rugby Team, playing in both New Zealand and Japan. Ryan currently manages our London Futures disability employability and mentoring programme, as well as being part of our communications team. Ryan lives in London, and during his spare time he enjoys running, spending time with friends, and watching sport.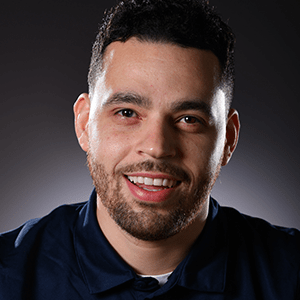 Ross joined the charity full time in December 2016 after mentoring young people from Hammersmith and Fulham on the charity's multi-award winning Street Elite programme. Ross is a highly qualified youth worker with 14 years of experience working with young people across London. This is something he is extremely passionate about, as it is vital that all young people have access to good opportunities and support during a crucial time in their development as young people, regardless of their socioeconomic status or background.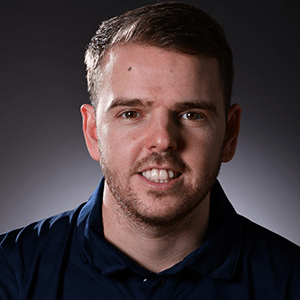 James joined the charity as a young person on one of our cricket programmes, back in 2004. His specialisms include: reinforcing our young people's journeys and helping them with positive pathways, teaching them a strong mindset for their future, and giving them a voice to be heard in all aspects of their life. He is passionate about working with the young people of today.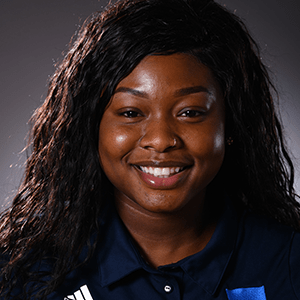 Shedaine was introduced to The Change Foundation through her Pupil Referral Unit when she was 15. She then went on the join our Rugby 4 Change programme.
Her specialism is connecting with young people, long term mentoring and finding exciting new opportunities for these young people.
Shedaine is passionate about giving back with all the knowledge and experience The Change Foundation taught her from a young age.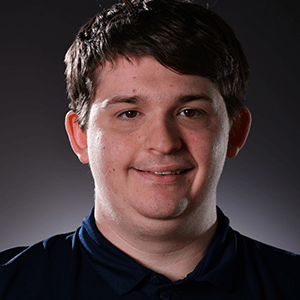 Daniel joined the charity when he was 16, taking part in our disability programme, Hit The Top. Daniel went on to join our apprenticeship programme and then became a full-time member of staff as the charity's Impact and Insight officer. He specialises in working with those with learning disabilities and those with ASD. He also specialises in impact measurement and creation.
Daniel is passionate about working with young people with ASD, like himself, and helping them to fulfil their potential. Alongside this, he is passionate about Esports and the power that gaming has to teach life lessons.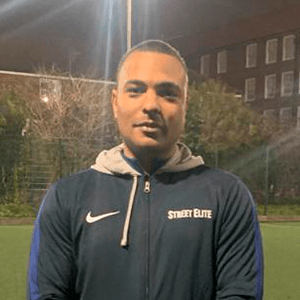 Dean came to work for The Change Foundation after hearing of a job opening through an old colleague, who had been working with The Change Foundation for several years.
Dean has a youthwork background and is also a qualified football coach. He has experience of playing at a high level for teams such as Dulwich Hamlet, Spurs and West Ham at youth level.
His passion is sports and he enjoys playing and teaching through sports as it played a massive role in his own personal development. Dean believes it is a great tool that can benefit others as it did for him.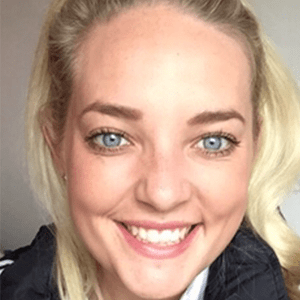 Elle joined the charity at the end of 2019, with the overwhelming desire to create change through the power of sport. Her specialisms within sport are netball, rugby, athletics, and adapted sport.
She is passionate about discovering, engaging, educating, and delivering with other like-minded individuals in the sport for development world. Her passion motivates her to help others grow, and become the best version of themselves.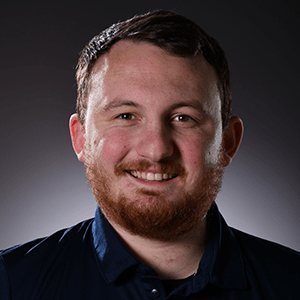 Dan joined the charity in 2016, as a participant on our apprenticeship course. After thoroughly enjoying this course, he then went on to become a full-time coach mentor for The Change Foundation.
Over the years he has worked on several programmes such as: Street Elite, Refugee Cricket Project, Rugby 4 Change and VI Rugby. Dan is not the type to shy away from any challenges and enjoys trying out new sports.
Dan is passionate about helping people better themselves in life, he often goes above and beyond to support those who need it.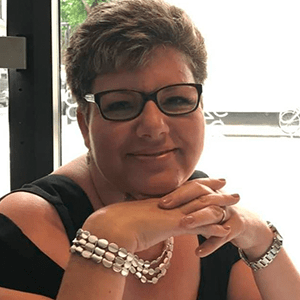 Rae started as the charity's administrator in February 2019 as a temp and became permanent from the spring 2019. She took a degree in education as she is enthusiastic about children being educated, and is a firm believer in people making the most of their life. She is passionate about, and enjoys seeing, our young people make substantial changes to their lives.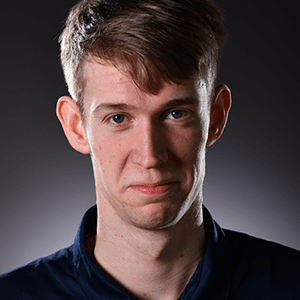 Dan joined the charity after volunteering in 2011 for work experience through his school. He enjoyed his time so much that he ended up volunteering again afterwards, and eventually joined our Hit The Top programme which allowed him to eventually land a full-time role at The Change Foundation. His specialism is disability work and being versatile. Dan is passionate about making others laugh, making a change and sports.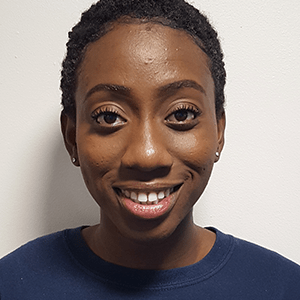 Andy is one of the co-founders of the charity, after running our first housing estates programme in 1981, following the Brixton Riots.
He has set up and run development programmes in thirty-one of the thirty-nine countries we have operated in and is still coaching cricket and rugby.
Andy is passionate about creating opportunities for young people to lead happy and fulfilling lives, irrespective of the circumstances they face growing up.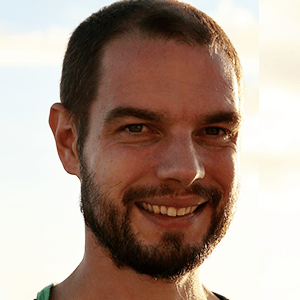 Simon joined The Change Foundation in 2010 as a volunteer with the Refugee Cricket Project, shortly after deciding to leave the world of investment banking. He worked as a development coach and programme manager across almost every programme before moving to South America in 2015. Now living back in Europe, he consults for the charity in the areas of fundraising, impact, and communications, but is always keen to turn his hand to whatever is needed. He is passionate about listening to as many people as possible, and learning how to lead a good life, setting a good example for others.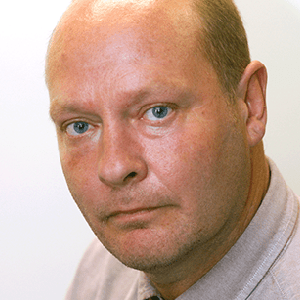 Nick Ames is a journalist who has worked in news, sport and features for more than 40 years for national media in the UK and global business publications, along with speaking, moderating and hosting panel
discussions in the USA, Singapore, Spain, the UAE and South Africa. He has experience of working alongside the Change Foundation, and its forerunners, including reporting on blind cricket in India and Barbados, programmes in Israel and the Palestinian Territories, as well as projects in the UK.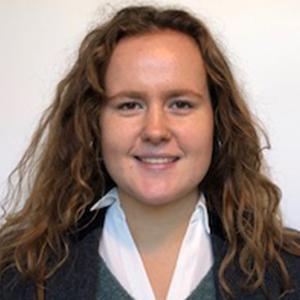 Lara joined the charity in 2018, assisting the CEO, Andy Sellins, in fundraising, grant writing, proposals and proofreading work. Lara is a qualified sports leader and keen sportswoman, especially enjoying playing rugby, netball, and cricket. She believes strongly in the charity's key belief in the ability to use sport to create lasting social change and loves seeing how fundraising efforts have such positive impacts on our young people.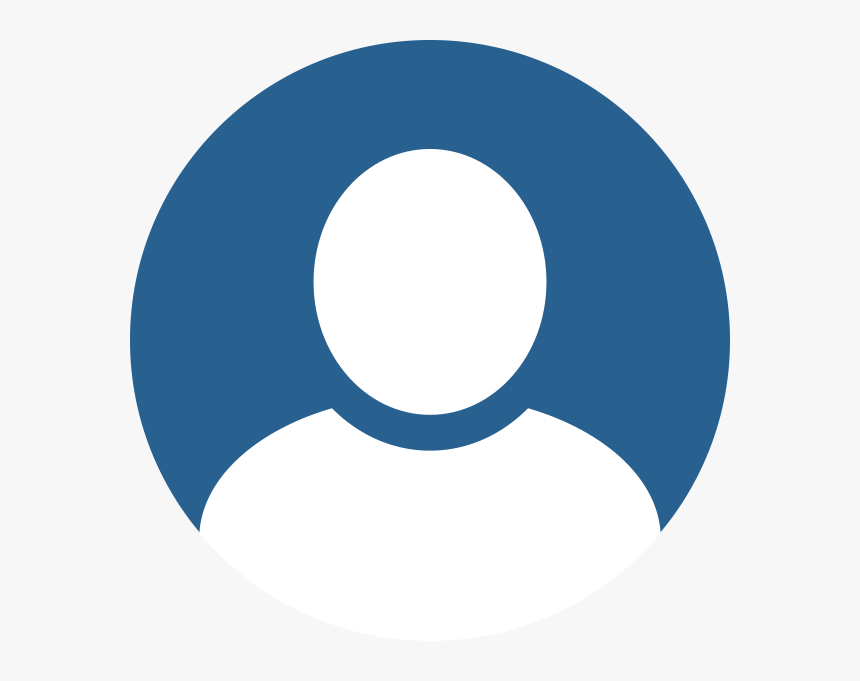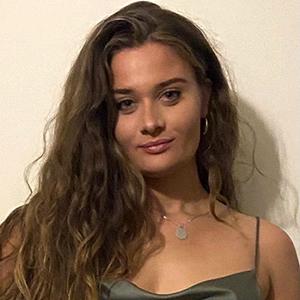 Anna joined our team in 2021 having graduated from Sussex University with a Masters in International Journalism. During this time Anna covered stories surrounding racism, homophobia and sexism within the sports industry. Anna is passionate about using her skillset to support our charity and the young people our programmes. In her spare time you can usually find Anna on a walk along the Brighton seafront or enjoying a sports event with her friends.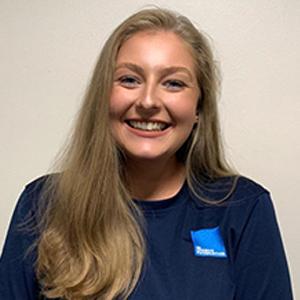 Emily joined our team in 2021 after graduating from Bangor University with a BSc in Psychology and the University of Liverpool with a Masters in Investigative and Forensic Psychology. Emily's role in the charity is to support the young people on the London Futures programme with their employability skills and to assist in running of the in-person sport sessions. In her spare time Emily likes to do yoga, HIIT training, and spend time with her family.
Helen joined TCF as Head of Finance in March 2020, having previously worked in both corporate and third sector organisations.
She is a CIMA-qualified accountant and is responsible for all the charity's finances and reporting.
Outside of work, Helen loves spending time with family, baking cakes, going to the theatre and watching any sports.
Our dedicated Board of Trustees oversee the audit and governance of our charity. 
To contact our Trustees please get in touch with Andy Sellins.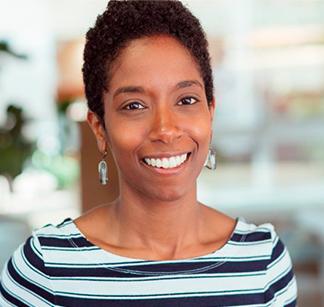 Asha's professional experience has spanned leadership positions in technology, marketing, talent acquisition and sales. Asha has supported a number of charities on crafting their digital strategies to help accelerate fundraising growth and improve marketing communication.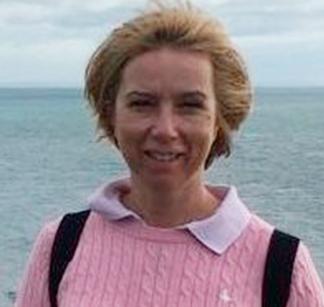 Helen is a solicitor with 30 years experience in a City law firm. Originally Helen's background is in Commercial Litigation. Helen became a partner of Norton Rose Fulbright and moved to the role of General Counsel for the EMEA region. Helen became involved in the business side of a large international law firm. In particular in relation to areas of insurance, compliance and risk. Helen was a trustee and director of Kingston Grammar School. Helen sat on their finance and general purposes committee and also their risk committee. Helen was also a director and trustee of Rowan Preparatory School, which was a charity. Helen became the Vice Chair of the Board and sat on the finance committee and the main board. Helen is a mother of 3 daughters aged 22, 20 and 18.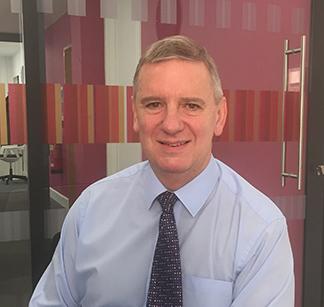 Steve is a recently retired PwC audit partner after 38 years auditing, 28 as Partner. He started his career in London working predominately with FTSE 350 listed Companies. For the last 16 years of his career Steve was in charge of PwC's Uxbridge and then Gatwick offices. Steve's clients in those offices were a mixture of listed companies, private equity backed companies and private companies including charities. Steve has attended over 200 Audit Committees of those clients where most of the meetings are focused on Risk and Governance.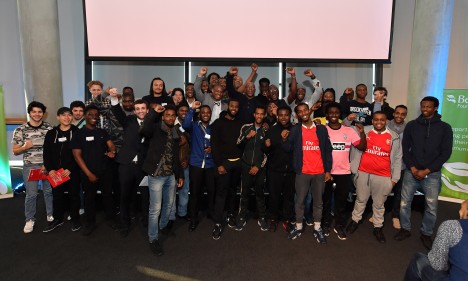 IN our RECENT survey the change foundation TEAM agreed THAT THE CHARITY IS PROACTIVE AND SUPPORTIVE OF THEIR WELLBEING.
Meet Our Ambassadors For Change
Our dedicated Ambassadors support our charity by growing our employment and fundraising networks. 
To contact our Ambassadors please get in touch with Alex Bassan.
OUR AMBASSADORS HAVE TRANSFORMED OUR FUNDRAISING ACTIVITIES AND OUR EMPLOYMENT NETWORKS.
"So inspired by the work of The Change Foundation's Street Elite programme, it proves the power of great youth work."
"Rugby, like most professional sports, teaches many life skills but the thing I love the most is the camaraderie not only between team mates but with the opposition as well. My young leaders will bring people together and work together towards a common goal."
"Cricket is a powerful sport, it changed my life. I was given the tools and support to succeed and I want to share this with young people who have nothing. I have a simple approach and I want these young people to see that simple can help you achieve great things."
"The power of dance in transforming the lives of young people cannot be overstated, achieved regardless of language or social background. I wholeheartedly encourage efforts to get young people dancing."