The Change Foundation programmes are designed and delivered by young people with lived experience, tackling issues relevant to young people today.
COVID-19: The coronavirus pandemic is having an impact on the physical delivery of our programmes, but we continue to deliver differently to engage our young people through online mentoring, social media, Esports and virtual learning.

Netball 4 Change
Netball 4 Change uses the game of netball to teach girls affected by overuse of social media how to stay safe online. It empowers them to think more positively about their social graph, how it can affect their future prospects and raises awareness of negative social media influences.
Netball 4 Change started in 2017 and over the last three years it has helped 707 girls aged 10 – 17 in Newcastle and London increase their knowledge about social media safety and reduce the time they spend on social media.
To find out more contact Ellen Rowley
Street Elite
Street Elite is an award-winning training for work programme which engages young people aged 18 – 25 affected by serious youth crime through sport, helping them transition from NEET (not in education, employment or training) into work, apprenticeships, training or education opportunities.
Street Elite started in 2011 and over the last eight years Street Elite has recruited and trained 471 NEET young people (aged 16 – 25), over 80% have transitioned into sustained work, education or training. Street Elite was part of a coalition that developed an employer's guide that is a 'call to action' to employers to support talented young people facing barriers to work.
To find out more contact Ross Defoe
Girls Win
Girls Win uses sport to help young women with a disability aged 11 – 21 set short, medium- and long-term goals. It empowers young women to think more positively about their future, how goal setting can develop their prospects for the future and engages them in activities that keep the body and mind healthy to adopt a positive attitude.
Girls Win started in 2016 and has engaged 196 young women in London with a minimum of two of the following disabilities: hearing impairment, visual impairment, Autism Spectrum Disorder, physical and learning difficulties.
To find out more contact Henry Glynn

London Futures
London Futures is an employability programme for young Londoners aged 18 – 25 with learning disabilities and mental health problems, facing social isolation and loneliness. Using sport and specialised mentoring, these young Londoners unite to compete in employability challenges to improve their career aspirations and become more integrated in their communities.
The London Futures programmes started in 2019 engaging 100 Londoners with a learning disability who are at high risk of long-term unemployment status and social exclusion. Their disabilities range from downs syndrome, autism spectrum disorder and moderate to severe learning disabilities and over 50% have associated poor mental health conditions.
To find out more contact Ryan Jones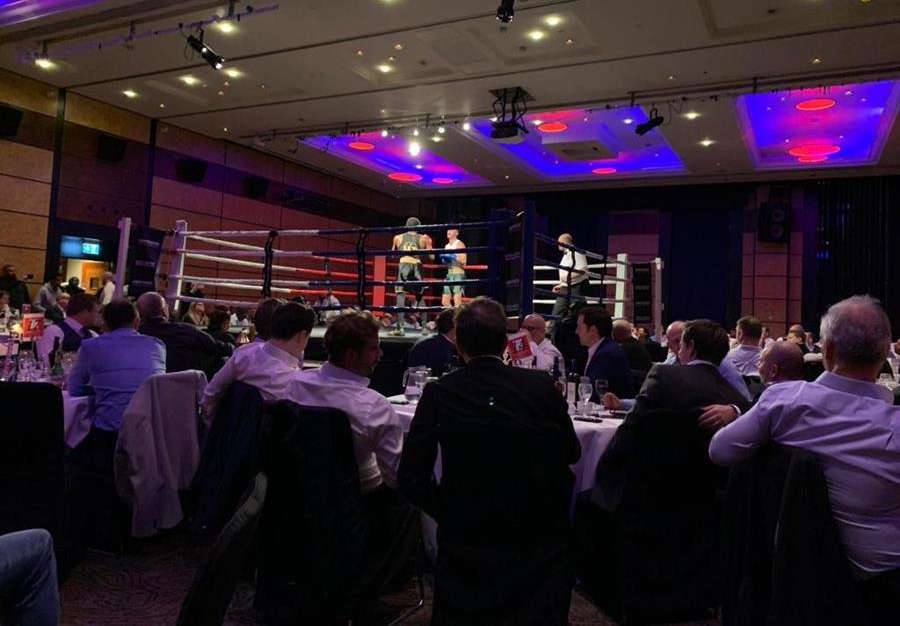 12 Rounds
12 Rounds is an anti-knife crime education programme for children and young people in primary and secondary education. 12 Rounds uses boxercise, self-defence and boxing to educate children and young people about the dangers of carrying a knife for protection and the impact carrying can have on themselves and others. The programme began in 2019, aiming to:
Reduce the risk of children and young people carrying knives at school.
Increase children and young people's understanding of the consequences of carrying a knife.
Reduce risk of involvement in knife crime after school.
To find out more contact Ross Defoe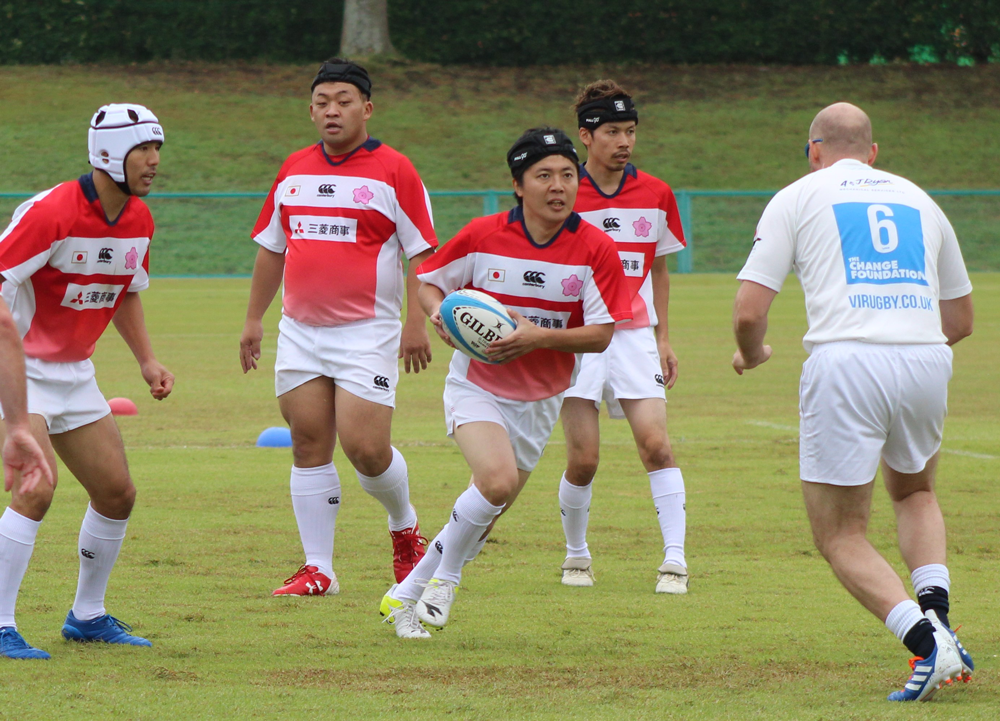 Visually Impaired Rugby
In 2015 The Change Foundation set out to create an inspirational and completely new sport, designed to build on rugby's commitment to social inclusion and personal wellbeing. We have been piloting the game with youth and adult clubs in London and growing the game internationally through a visually impaired rugby 3 test match series in New Zealand during the British and Irish Lions tour in 2017 and in Japan during the Rugby World Cup in 2019. This has helped develop the rules, equipment and players to create a game based around the Rugby 7's touch format. The gameplay takes into consideration a wide range of sight conditions whilst maintaining the fundamental codes, laws and spectacle of rugby to both the players and spectators.To find out more contact Alex Bassan
Street 20 Premier League
The Street20 Premier League is an annual cricket tournament that brings together young people from diverse communities and provides them with an extraordinary experience using the power of cricket. Using the platform of the tournament, interactive relevant personal development workshops and inspirational masterclasses, young people from across the UK come together to compete in a Street20 cricket competition and plan and develop cricket projects to take back to their communities.
To find out more contact Henry Glynn

Team Habana
Team Habana is designed to develop young people's confidence and competence in a range of leadership behaviours for them to fully discover their leadership potential. Team Habana develops the next generation of young leaders through the values of rugby, using the philosophies of Rugby World Cup winning Springbok legend, Bryan Habana. Team Habana graduates then 'give back' 100 hours of volunteering in their communities by delivering or implementing their own projects.
Team Habana started in 2017 and 33 young leaders have graduated from the programme in London and Cape Town, South Africa, delivering over 3,000 hours of volunteering in their communities.
To find out more contact Henry Glynn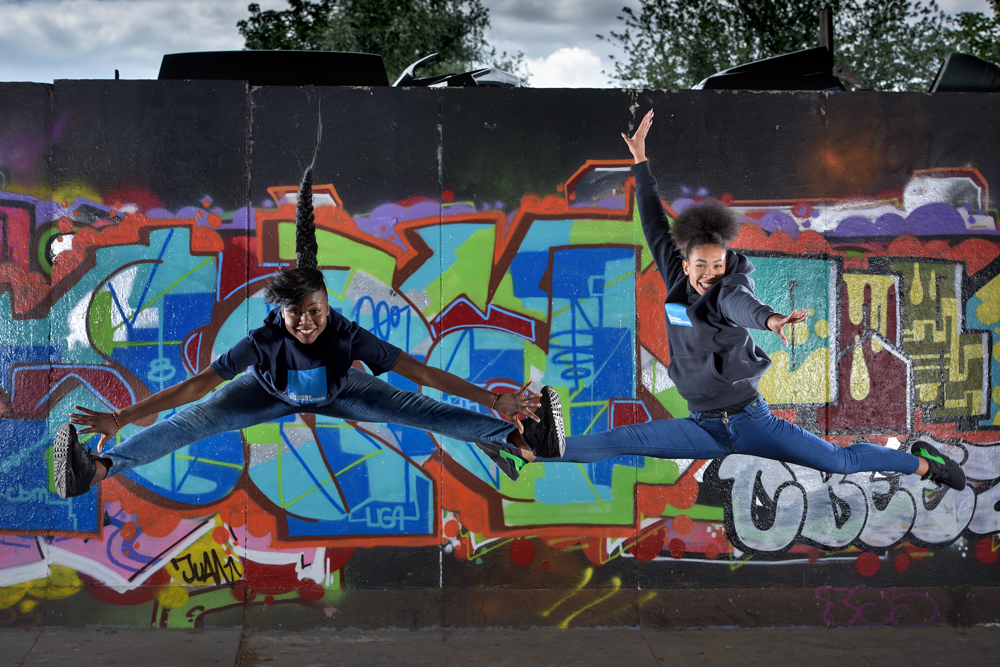 Dance 4 Change
Dance 4 Change uses dance therapy to help marginalised young women aged 16 – 25 suffering from poor mental health to develop coping strategies. The young women face one or more of the following challenges: depression, anxiety disorders, self-harm, eating disorders, PTSD, personality disorders and body confidence issues.
Dance 4 Change started in 2015 as a community dance programme working with over 200 marginalised young women. These young women have helped to develop the programme and to focus on 3 main objectives:
to improve resilience, to enable young women to better handle their emotions and to increase self-worth.
To find out more contact Navjeet Sira
The Change Foundation esports programme engages vulnerable young people aged 16 – 25 at high risk of developing poor mental health, severe loneliness and at-risk of involvement in crime and violence through gaming, mentoring and career development opportunities in the esports industry. The Change Foundation provide:
Weekly esports sessions and competitions using safe video games in line with aims and objectives of the charity.
Esports Coach Mentors with lived experience that facilitate sessions and competitions and provide online mentoring.
Esports career development opportunities with guided support including applications, interviews and job searches.
Incentives for young people such as hardware, subscriptions and games.
The Change Foundation esports programme helps young people to feel more comfortable talking openly in this more relaxed environment. It promotes teamwork, communication, strategy, decision making and discussion.
For more information, please contact Ross Defoe.
The Graeme Porteous Scholarship
Graeme acted as a guide and mentor to our coaches and to our management team and he was instrumental in giving us the focus and self-belief to use rugby, the game he loved, to make a lasting difference in the lives of some of our most marginalised young people.
The idea for the Graeme Porteous Scholarship came from Graeme's friends and family who wanted a way for his name to continue to be part of the charity that meant so much to him following his tragic death in a skiing accident in 2016.
To find out more contact Andy Sellins
The Change Foundation Cricket Centre is home to two life changing programmes for local people:
Refugee Cricket Project
The Refugee Cricket Project, delivered in partnership with the Refugee Council, works with young refugees and child asylum seekers providing them with a safe space to play cricket, integrate into their new environment, gain advocacy support and help them develop a sense of belonging. Over 100 individual unaccompanied young refugees attend the Refugee Cricket Project each year.
To find out more contact Henry Glynn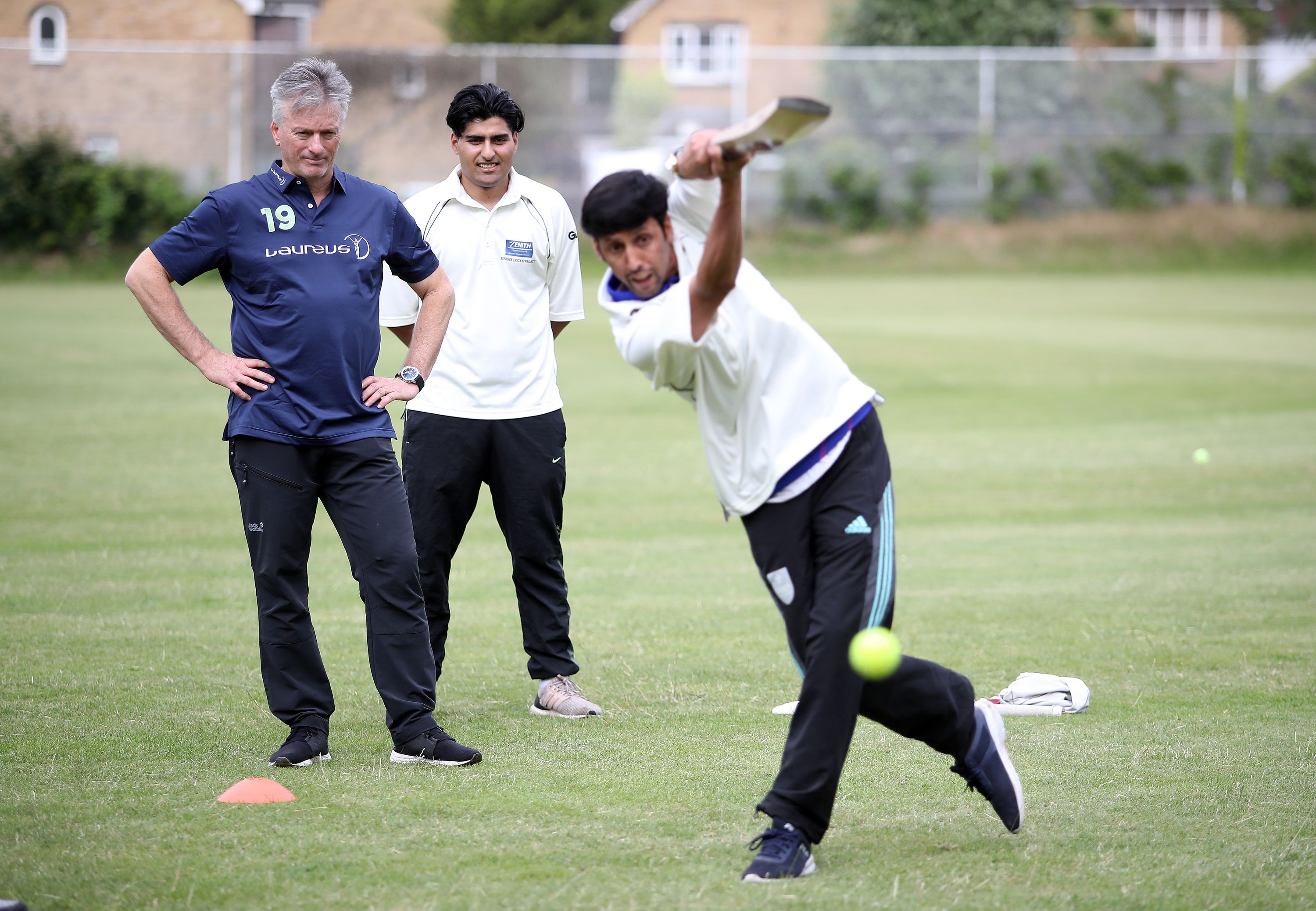 Walking Sports
The Change Foundation deliver three walking sports sessions each week which include walking football, cricket and netball. 93 local residents over the age of 50 attend the walking sports clubs, helping them improve their physical and mental health while providing an opportunity for socialising and networking.
Sessions take place at our Cricket Centre every week:
Walking Netball – Wednesdays 10.15 – 11.30am
Walking Football – Wednesdays 10.15 – 11.30am
Walking Cricket – Mondays 10.00 – 11.30am
To find out more contact Rae Tasyaka