Women and girls programmes
---
---
---
Disability programmes
Learn 2 Earn
Learn 2 Earn supports young people with a disability who are at-risk of long term NEET (not in education, employment or training) status to develop the skills and behaviours needed to secure employment. Currently in its pilot stage we aim to launch the programme in September 2018.
To find out more contact:
Henry Glynn
Where?
Learn 2 Earn delivers 4 clubs in London working with 60 young people each year.Who?
Young people aged 16 – 25 with a disability.What?
Learn 2 Earn has 4 phases of development over the course of an academic year:
Skills for work – we provide weekly sessions over 22 weeks that use sport as a tool to help develop young people's understanding and readiness for the work place.
Disability sports festivals – young people take part in 3 sports festivals that are hosted around the UK. This phase provides traveling training for young people to develop their independent travel skills.
The real experience – young people take part on a one week residential where they experience a 'working week'. They are provided with a one week placement, accommodation, house mates and house rules and are supervised by Coach Mentors.
On-going personalised mentoring and support – we provide ongoing personalised mentoring sessions to ensure young people make a successful transition into employment.
---
Bright Futures
The Bright Futures programme first started as a pilot programme designed by The Change Foundation graduate Daniel Mynott who has Autism Spectrum Disorder (ASD). The programme uses the power of sport to help young people that have ASD to develop their social, independence and motor skills.
To find out more contact:
Daniel Mynott
Where?
Bright Futures delivers 4 clubs on London for 60 young people.
Who?
Young people aged 10 – 18 with Autism Spectrum Disorder.
What?
Weekly two hours sessions that use sport to help young people with ASD develop coping techniques that improve their ability to socialise, interact and react to change.
Walking Sports
Walking Football
Walking football takes place at the Cricket Centre in Wallington on Wednesdays between 10.15am and 11.30am and is followed by tea, coffee and an opportunity to chat and get to know everyone.
We welcome all aged over 55 (men and women). Walking football is a slower version of football.
We encourage anyone to come who would like to get some exercise and we particularly welcome anyone feeling lonely. The sessions have been designed to encourage communication and friendships in the group. From time to time matches are arranged against other teams and other social events such as a quiz and social evenings are planned.
Sessions are run by Martin who is an experienced Level 3 coach. He starts sessions with simple fun warm up exercises to improve passing skills etc and then moves on to game based situations and finishes with a match.
The session is suitable for beginners as well as those who have played football. We play outside if dry (so it can be helpful to wear football boots in winter). Trainers are fine in summer.
We are extremely grateful to The National Lottery Awards for all who have very generously given us funding to support this project.
To find out more contact: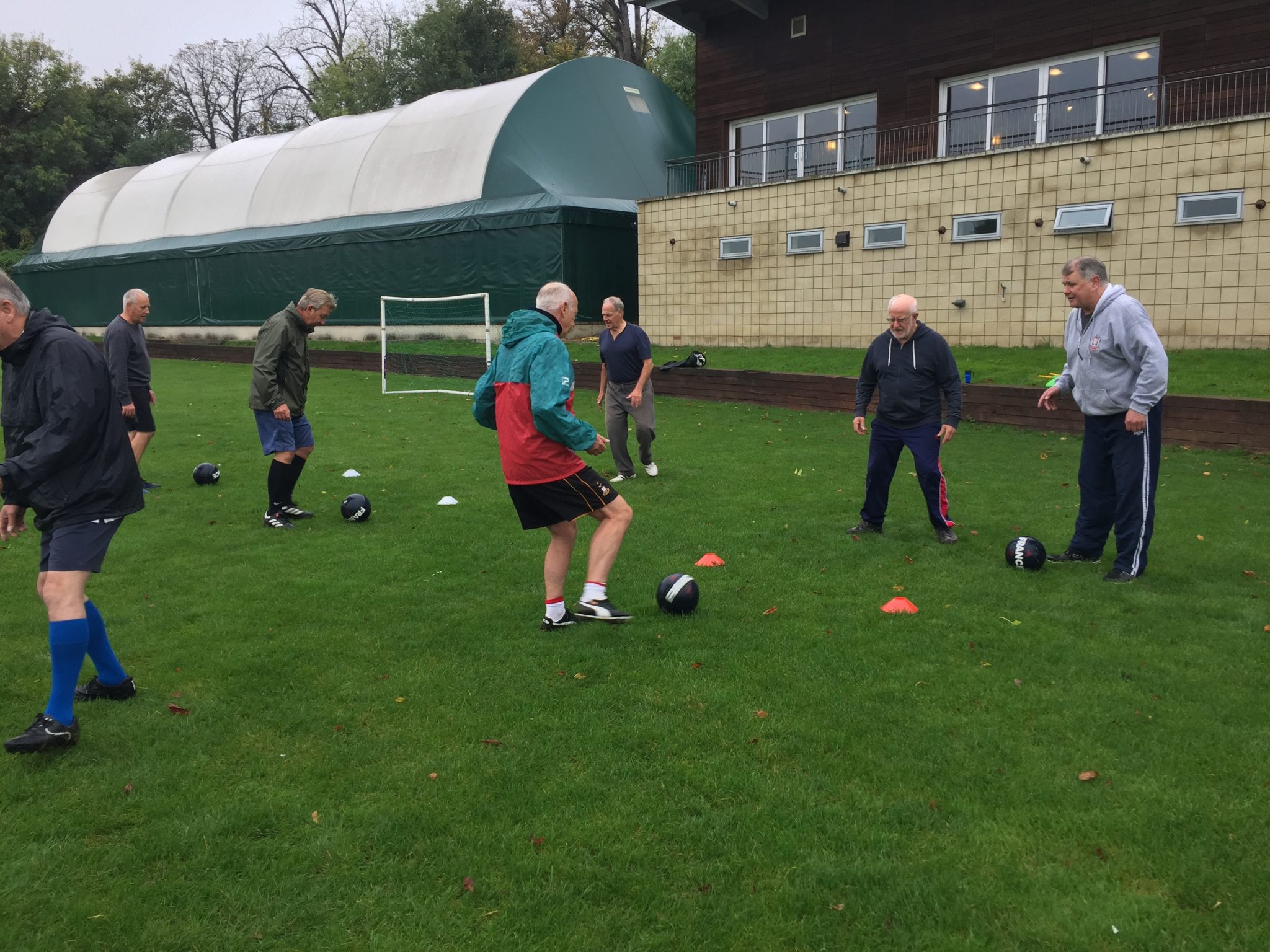 ---
Walking Cricket
Following the success of Walking Football we have started Walking Cricket sessions on Mondays 10am until 11.30am followed by tea, coffee and a chat.
The sessions are fun and active and use cricket skills to improve fitness. Again anyone feeling lonely is particularly encouraged to come along and join in and stay for tea and a chat afterwards. No previous cricket experience is necessary. All equipment is provided and we play with a soft ball. Sessions are run by an experienced cricket coach Mark and will begin with warm up games and then a fun match.
We are extremely grateful to the Sutton Community Fund who have generously given us funding to support this project .
To find out more contact: